2017 has been full of surprises, opportunities, and challenges for CPG marketers. As this crazy year comes to a close, here are three ways AdAdapted is helping our clients ensure a successful Q4 and build a foundation for an even stronger 2018.
1) Make sure the results are guaranteed
We know the stakes are high in Q4 and our clients don't want to gamble with their media dollars at the end of the year. We have you covered.
AdAdapted guarantees program success. With our no-risk pricing model, you know exactly what you'll get from your spend before the first impression is served.
No risk pricing includes:
Guaranteed "products added to digital grocery lists": If your products don't get added to consumer's lists, you don't pay.
Added value impressions with guaranteed interaction. We'll keep serving until you get the engagement you want with high impact content, surveys, keyword intercept, and more.
Added-value third-party foot traffic and/or sales lift study (will show exactly how your program drove visitation and/or in-store product sales). We're so confident in our performance that we'll throw in for free*.
Get ready to look like a rockstar.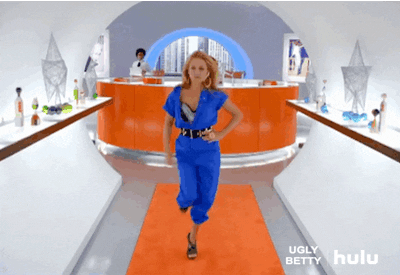 2) Measure what matters
In the holiday hangover that is January, how are you going to show your boss that Q4 efforts were well spent?
Our clients don't have to worry about fumbling to explain why impressions and clicks were actually meaningful. Instead, we offer end-to-end programs that measure what really matters to your brand across the consumer path-to-purchase. After a program with AdAdapted, our clients know:
"How many times were our products to grocery lists? When?" and "Who added them?"
"How did the program increase awareness and or purchase intent?"
"What targeting and creative variables were most successful?"
And, with a little help from our partners, "How did our program drive in-store sales and foot traffic?"

3) In Q4, it's quality over quantity.
Unless you're one of the lucky few that can afford to outspend and outbid your competitors at every turn, choose a targeting strategy that focuses on impact instead of "spray & pray."
AdAdapted is laser-focused on reaching household decision makers at key moments in the shopping and planning phases. With us, you can be sure 100% of your spend goes toward reaching the right audience at the right time:
Right Person: Grocery decision makers who use apps during planning and shopping
Right Time: On mobile; During deal-finding, recipe search, list building, in-store activities
Right Message: Ads that allow consumers to add products to their digital shopping list
AdAdapted is built for CPGs that want a direct connection with their customers. We have aggregated a network of the best-in-class apps that support and impact path to purchase. Powered by exclusive first-party data around consumer planning and shopping behavior, our platform provides a single entry point to reach millions of mobile shoppers across the apps that influence their next purchase.
*To reach feasibility, third-party studies require specific impression-levels (different per brand). AdAdapted will work with you to determine what level would be required for your program.